Daycare
We will be open from 7am to 7pm, Monday through Friday for daycare. Our huge playroom accommodates our two playgroups - The Mighty Tiny's (small/medium play group) and The Furricane's (medium/large play group). Our daycare floor is covered in sport court quality flooring called Padenpor that helps keep the dogs' joint's safe during play.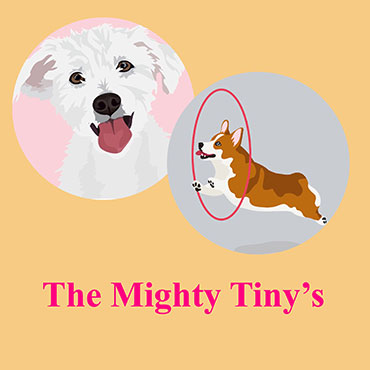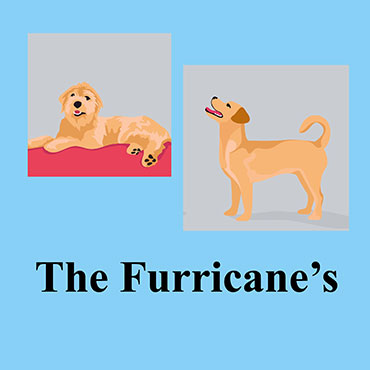 'New' Daycare for both Mighty Tinys and Furricanes every day! Read below!
New:
Saturdays

are now available at Bone Jour Doggie Daycare!
Getting Started with Daycare
Here's how to get started:
First Step
Make sure that your dog is up to date on all vaccines required before making an appointment for a Temperament Test. In addition, all dogs must be spayed or neutered.
Required vaccines include:
All Puppy Core Vaccines
Rabies
DHPP
Bordetella
Second Step
Fill out our Temperament Test questionnaire. Once you have completed it, we will be in touch with you about setting up your dog's Temperament Test. If you don't hear from us within a day, please call us at 301-656-2663 and we will get you set up! The testing is done early in the day between 9am and 2pm. It usually takes only 30 minutes or so.
Temperament Testing Days/Times
By appointment only:
M-F: 8am–2pm
Saturday: by appointment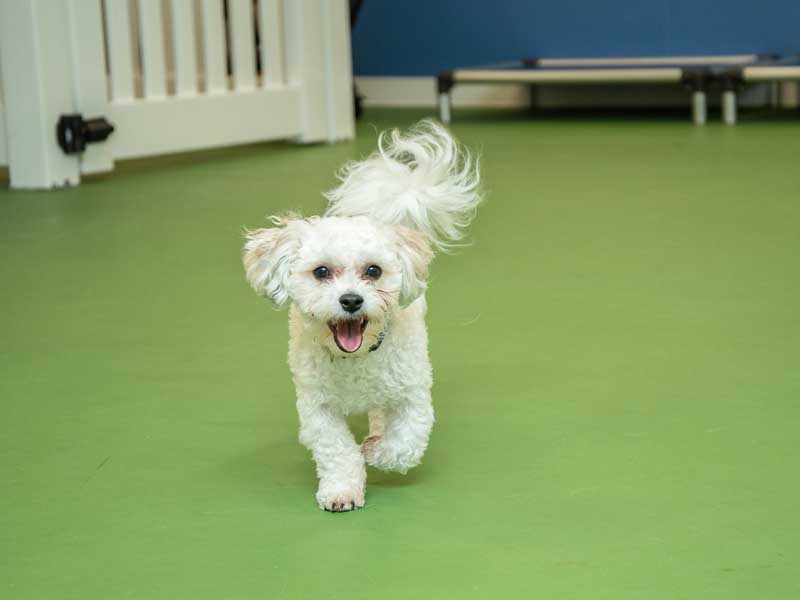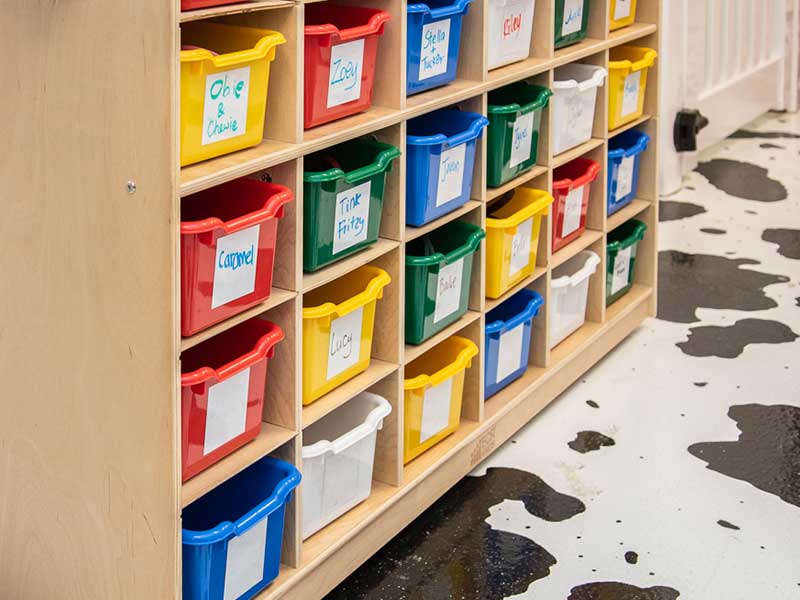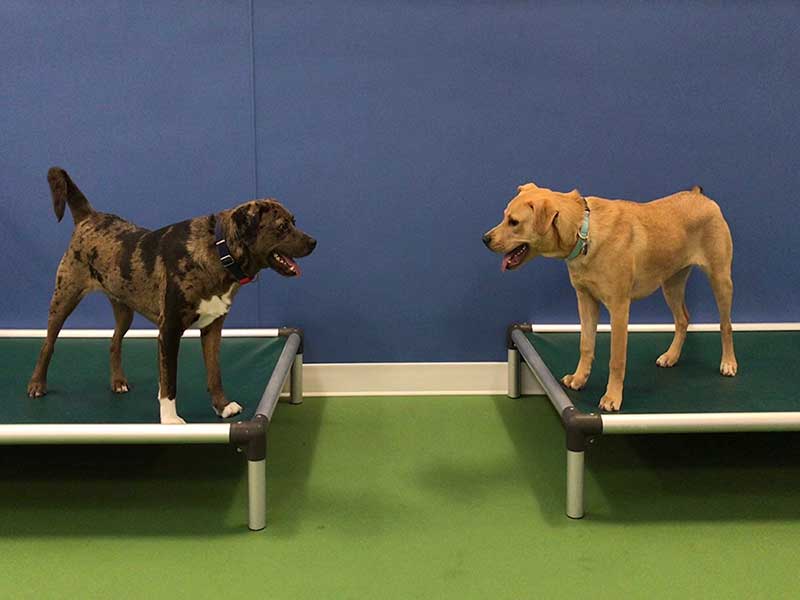 Third Step
Your dog just passed the first part of his/her Temperament Test! Congratulations! Now let's get his/her first play group scheduled. The first day of daycare is free. It is really the second part of testing, as it is only through active play that we can truly be sure about each dog's nature.
Fourth Step
Playgroup Sign Up
Here is how to get started. You can access your information by logging in using the Doggie Daycare Playgroup Sign Up button, located by our Daycare Group Calendars above. When you registered, you selected your username and password. (For those of you whom we manually registered and who did not select a username or password, your username is your email address. You can use your use your email/username to start, then click "Forgot Password" to make your own password.) Alternatively, you can download the handy APP we use, PetExec, for your phone or device to login and manage your dogs playgroup activity. Either way, you can login to your personal portal and select the days and timeframes for your dog's playtimes.
New!

We have changed our Doggie Daycare format to better service our daycare customer needs! Both our Mighty Tinys and Furricanes will be able to attend daycare on any day, Monday through Saturday. The two groups will share the daycare room that is divided into two separately, staffed spaces.

We are excited that many clients are able to go back to work (in person) and ask for your help in making your dog's daycare reservations as soon as you know your schedule. We will have a limit for each group and are capping online reservations when we reach near capacity for each group so that we can plan staffing, etc. If you have an issue signing up, please email us at info@bonejour.com or call 301-656-2663 for help.

Cancellations
Please let us know about any days that you might need to cancel as soon as possible. You can either do this by going to your online portal, sending an email or just call us (especially if it is within 24 hours) to cancel a time frame that your dog isn't able to attend.
Daily
Full Day — $60
Half Day — $30
Hourly — $10 per hour with 2-hour minimum
Extra Family Dog — Half Price (if there is no package)
Hourly Packages
10 hours — $75
20 hours — $135
Whole Day Packages (7–12 hours)
5 Day — $270.00
10 Day — $510.00
20 Day — $960.00
30 Day — $1,350.00
Half Day Packages (4–6 hours)
5 Day — $135.00
10 Day — $255.00
20 Day — $480.00
30 Day — $675.00
Late Pick Up
We close for all of our daily services at 7pm. If you are running late, let us know ASAP. We will accommodate late pickups with the charge of $1 a minute up until 7:30pm. After 7:30pm, you dog will automatically be boarded (at full boarding cost) and you will be able to pick your dog up at 7am the next day.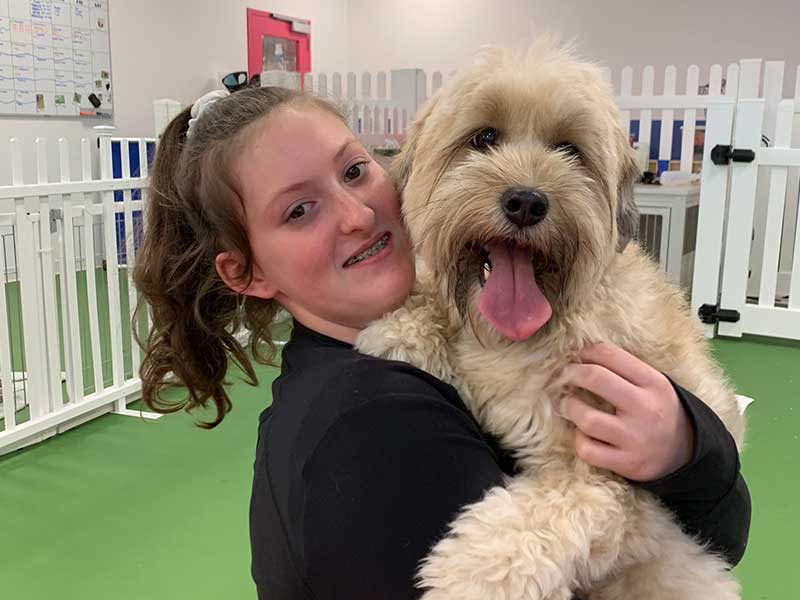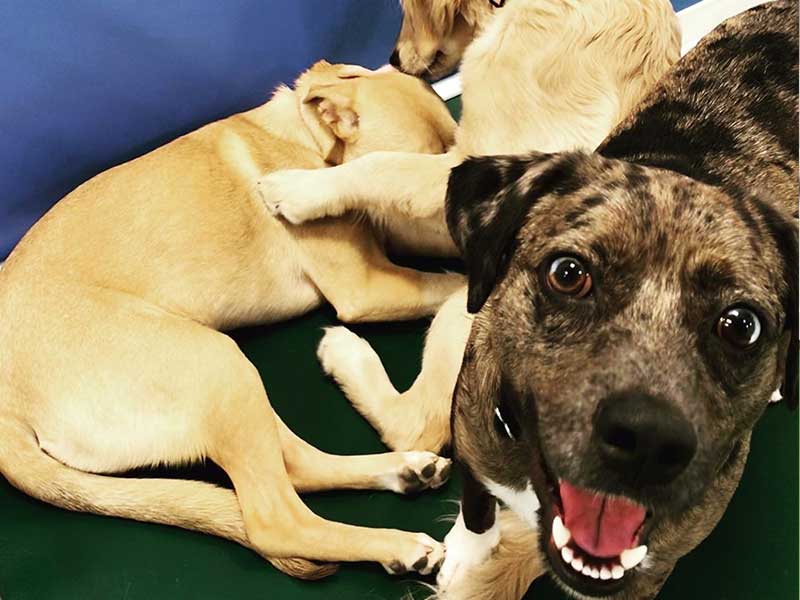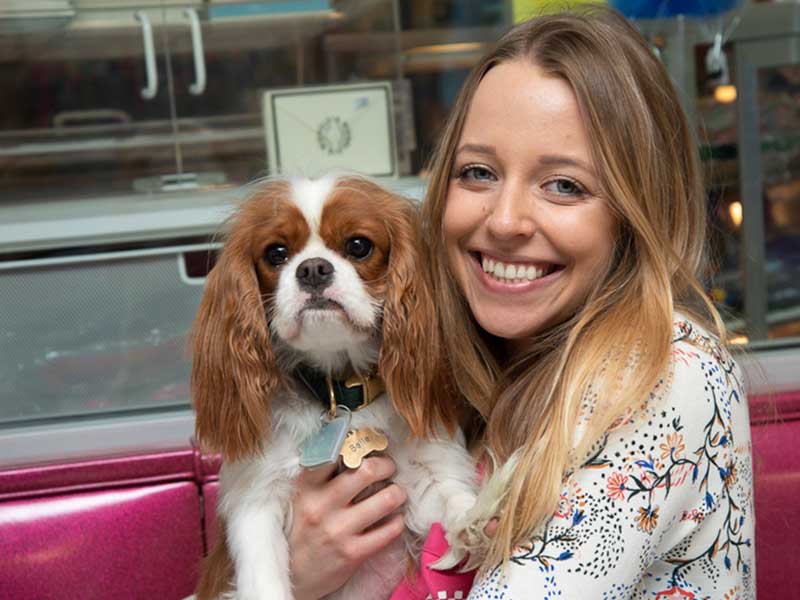 We Are the Top Doggy Daycare & Boarding Facility Serving Potomac, Rockville, Chevy Chase, MD & Friendship Heights, DC!