Parties
Let's Party! Bone Jour started in 1986 with the idea of only doing dog parties. Unfortunately, finding the time and space to have the parties took a back seat to other services... until NOW! Our doggie daycare room is party ready and complete with a huge, sparkling hot pink party booth, a retro checkered table for treat time, and a huge playroom with ramps for furry fete frolicking! We have loads of party supplies at Bone Jour, whether your event is with us or in your own backyard!
The party room is available on Saturdays and Sundays.
Saturday: 3:30PM–5PM
Sunday: 1PM-2:30PM & 3:30PM–5PM
The Dog Party
Dog Party Basic, a 1 1/2 hour party for 10 dogs or less: $150
The Dog Party Basic includes all of the below for a dog party for 10 or less dogs. Due to space and safety concerns, we advise you to keep your doggie guest list on the lower side and only invite dogs that you know to be very social and well behaved. We do provide after party clean up, but do expect that after any indoor "potty incidents" that the human who is in charge of him/her will clean up after them!
Room Rental
Receptionist
Chalkboard Names & Permanent Balloons
Intercom Music
Party Booth
Dog Poop Bags & Clean Up Supplies
Play Equipment
Chairs (12 available)
Evite Assistance
After Party Clean-up
Children's Birthday & Puppy Party
The same amenities as The Dog Party Basic! We do have a refrigerator/freezer to keep a few items cold if needed.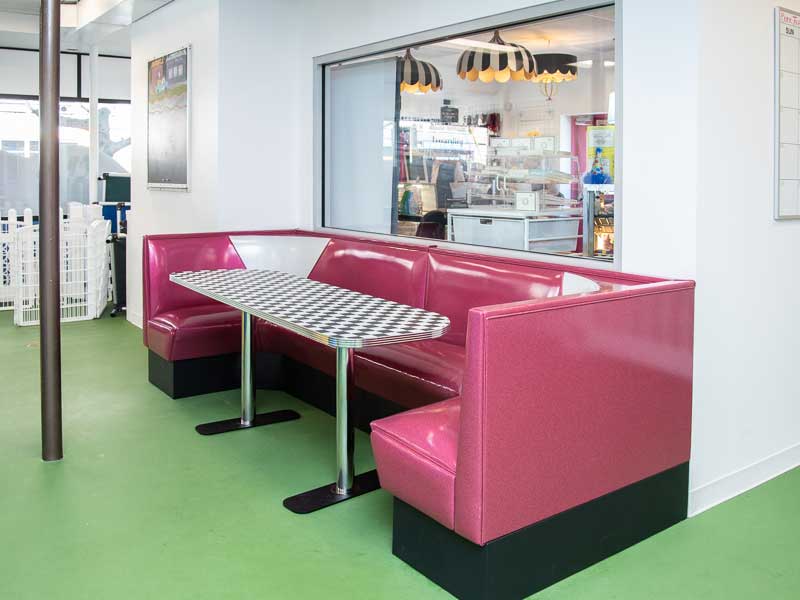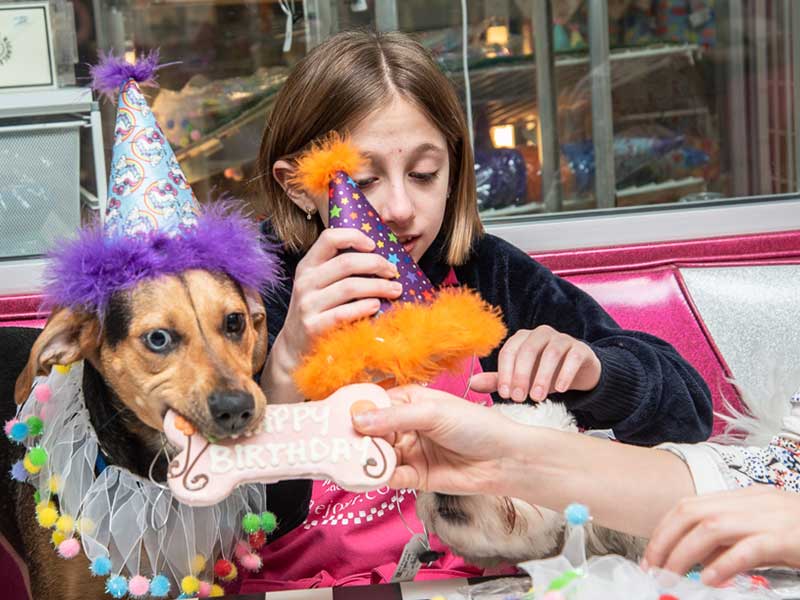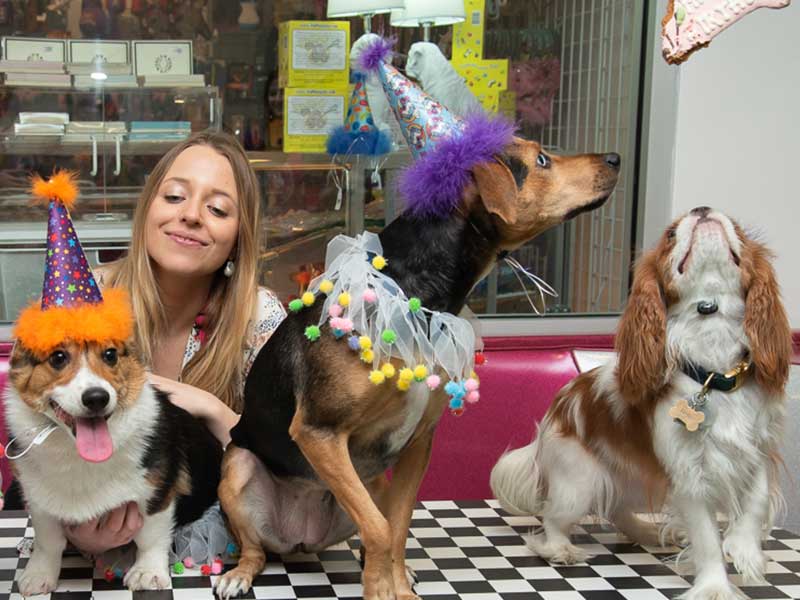 Custom Events
We love a party and would love to make the pooch party of you and your furry buddy's dreams a reality! Just contact us at info@bonejour.com.
Party Add Ons
Ask us about the following options:
Party Hats
Dog Themed Disposable Tablecloths & Plates
Invitations
Cake
Doggie Goodie Bags
Extra Tables
Solid Tablecloths
Party Facilitator
Jelly Bean the Mascot
Photographer